Saturday, September 5, 2009
ALTER EGO:
NARDA ARCANGHEL
KNOWN AFFILIATES:
CARDING (Sidekick), GUARDIAN (Former owner of the magic white stone also known as The Original DARNA, now a Spirit Guide and mentor to the new Darna)
DARNA'S POWERS:
Superhuman Strength, Speed, Senses, Martial Skills, and the Power of Flight
ADVERSARIES:
VALENTINA- A Gorgon with superhuman strength, stamina, reflexes and a psychic bond to all manner of serpents. She also has the ability to heal humans who are sick and suck out poisons and all manner of toxins from any human and cure them in the process. She possesses a healing factor that allows her to survive, recover and heal from any injury. But if her heart was ever injured in any way, it would be the one thing that she cannot heal herself from. Valentina also possesses telepathic/empathic rapport with all serpents as well as her half-sister, Serpina.
She also possesses super-human strength that allows her to uproot trees as well as rival Darna's strength. Although she is a monster, her mother was a human named Consuelo who was attacked and impregnated by a Half Human-Half Serpent being who dwelled in a mysterious cave in the forest of San Martin. Aside from being Consuelo's daughter she is also the daughter of...
KOBRA- A Half-Human, Half-Serpent whose agenda is to use his daughter Valentina to facilitate his plans of making humanoid serpents the dominant lifeform of Planet Earth. But because Valentina would rather pursue her heart's desire- the love of a mortal man named Eduardo, Kobra has procreated another offspring by abducting and impregnating Roma, Ang Babaeng Impakta. Kobra's new daughter is Serpina, a hybrid creature who looks human but can transform into a snake. Kobra has also explained to Serpina that he and the rest of the Serpent-People race have one weakness- their hearts. Many of their special healing powers and abilities come from their hearts and although they possess a special healing factor that can help them recover from anything, an injured heart is the one thing they cannot survive from.
BABAENG LINTA- A Leech-Woman with the power command leeches and to absorb the life force of humans and superhumans alike. She can also absorb the powers and physical likeness of any superhuman whose energies she absorbs.
ROMA, BABAENG IMPAKTA - An Unfortunate young woman born with a conjoined parasitic Demon twin who kills mortals and consumes their hearts to increase its power and Roma's youth. Although Roma herself is good, she is powerless against the influence of her IMPAKTA sister and is a slave to the creature's commands. Born disfigured with a hump on her back to a prominent family decades ago, Roma grew up rejected by society who ridiculed her for her features. Little did they know that the hump on her back was actually a parasitic demon twin- An Impakta who controlled Roma into killing people by snatching the hearts of mortals and consuming it. Roma eventually came into contact with Darna and became one of the superheroine's fiercest adversaries. Years later, when Roma managed to escape her demonic twin "Impy", she was kidnapped by Kobra who impregnated her for the purpose of having an heir that would be more faithful to him than the rebellious Valentina. Kobra and Roma's daughter is called Serpina. Although not a gorgon, Serpina has the ability to transform into a snake. She also possesses a psychic rapport with her half-sister Valentina that allows telepathic communication between them.
BABAENG TUOD - A Supernaturally powered elemental woman with the power to use trees and plants to cause death as well as change its size and strength to destroy anyone she wishes. Born to a wealthy couple who first had problems conceiving, she was thrown by her parents into the forest when they discovered she had abnormalities such as two bony growths on her head that looked like horns and a body with no bones.
The baby's cries echoed through the forest and was heard by Dark Tree Spirits who hated humanity. The Trees adopted the baby and transformed the child to be one of their own by replacing its blood with tree sap and turning the child into a human-tree hybrid. Thus was born Lucifera, warrior champion of the spirits whose goal was to eradicate humanity and make plants the Earth's most dominant lifeforms.
Recently, she captured and transformed two wandering humans into human-plant hybrids to serve her as her minions in her mission. One of her servants is called Flora Carnivora and the other is Flora Venoma. Both of whom posess plant manipulation powers similar to Lucifera.
BABAENG LAWIN- The Hawk-Woman whose cybernetic wings allow her the power of flight and attain great speeds unmatched by almost anyone. Her ultrasonic voice can cause death and destruction. She also has the power to command all manner of birds. Once a Circus performer in a high wire act, Armida was an abused woman who was treated cruelly by her brother Mateo who sought to control her life. After telling Mateo that she wanted to leave the life of a circus performer so that she can marry her sweetheart, Mateo purposely dropped her during their circus act. Paralyzed from her fall, she was abandoned by her fiance because she became an invalid. But a scientific genius named Dr. Montgomery experimented on Armida by grafting his new cybernetic technology unto her. By being turned into a cyborg with metallic cybernetic wings that allowed her to fly, Armida lashed out at all men who tried to control her and killed Dr. Montgomery as well as her former fiance. But when she tried to kill Mateo, the superheroine known as Darna foiled her attempt and thus became her bitter enemy as well.Armida's bionic wings were recently enhanced by a scientist named Dr. Morgan who weaponized Armida's wings by giving her the ability to throw her sharp metallic feathers to cut and kill her enemies.
HISTORY:
Back in the 1940's a young girl playing hide and seek with her friends sees a comet that crashes close to her. She discovers a sparkling white stone with an inscription on it. Concerned that her playmates might take her prize away, she hides it in her mouth and is rendered unconcious. When she awakened, she relates her story to her grandmother and younger brother, Ding and tried to remember the name inscribed on the stone. Uttering the name "DARNA", she is transformed into the superhuman being from the Planet Marte called "DARNA" who has been sent to Earth to be its champion against the forces of darkness. Then the day came when the Original DARNA engaged her 4 Great Adversaries: Babaeng Linta, Babaeng Impakta, Babaeng Lawin and Babaeng Tuod in a final battle that resulted in them being imprisoned and rendered frozen in suspended animation. But after decades of relative peace free of these monsters, Darna's mortal form passes on and now the time has come for a new woman to take on the mantle of this era's DARNA.
The Spirit of the Original DARNA, now called GUARDIAN of the white stone has passed on the stone to a girl who is destined to be the vessel of its power. Her name is NARDA (after the name inscribed on the white stone when it was passed on to her by her late mother by Guardian years ago).
But the day finally came when the 4 Adversaries escaped their icy prison and are now wreaking havoc anew and it is up to the new DARNA to face them. But she is also faced with new challenges as she now faces the menace of the Gorgon VALENTINA and her father, KOBRA in addition to the first four. But she is definitely up for the challenge because she is....DARNA !!
Nagbabalik na si Darna sa GMA Telebabad!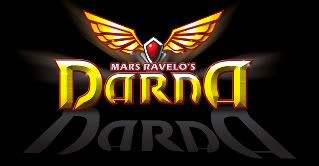 Mars Ravelo's original Filipino Comics character is set to conquer every Filipino home with her breathtaking stunts and heart-wrenching stories night after night.
Para bigyang buhay ang isa sa mga tanyag na Pinoy Icons, GMA-7 taps its Queen of Prime Time, Marian Rivera, who is undeniably one of the hottest and most sought-after actresses in the entertainment industry. In the series, she will also portray Darna's alter-ego—Narda, a crippled young woman who will be torn between her love and destiny.
Joining Marian in the series is a powerhouse ensemble lead by Eddie Garcia, Celia Rodriguez and Caridad Sanchez. Also joining them are Robert "Buboy" Villar and Mark Anthony Fernandez.
To make the new Darna series more interesting are Raymart Santiago, Rufa Mae Quinto, Janice de Belen, Rita Avila, Jestoni Alarcon, Ian de Leon, Alfred Vargas, Polo Ravales, Angel Aquino, Gabby Eigenmann, Bearwin Meily, Krissa Mae Arrieta and Roxanne Barcelo—all in very special roles.
At magpapakitang gilas naman sina Ehra Madrigal, Francine Prieto, Nadine Samonte, Maggie Wilson and Ricky Davao bilang mga kontrabidang magpapahirap kay Darna. At huwag rin natin kalilimutan si Paolo Contis who portrays the half-human, half-snake Kobra, the most ferocious enemy of Darna; and Iwa Moto who will give a different take on Valentina, the most popular Darna villain in the minds of Filipinos.
Sa pagkakataong ito, Dominic Zapata and Don Michael Perez reunite to direct this new masterpiece that will be written by a group of writers headed by Jun Lana. Ang team na last nagkasama sa critically acclaimed na LaLola.
Darna tells the story of Narda, an attractive young woman who grows up in an orphanage and lives a happy, quiet and simple life—until she must face the fact na siya ang tanging tagapagmana ng isang mahiwagang bato. Isang bato na magbibigay sa kanya ng kakaibang—ngunit pamilyar—na kapangyarihan.
Kakayanin ba ni Narda ang responsibilidad na ipapataw sa kanya? Masusundan ba niya ang mga yapak ng naunang Darna?
How will Narda reconcile with the fact that she picked Eduardo (Mark Anthony Fernandez), her childhood sweetheart, first—before even thinking about saving the world? Paano niya tatanggapin na ang magiging pinakamatindi niyang kalaban ay ang kanyang kababatang si Valentina?
Magagawa pa ba niyang itama ang kanyang pagkakamaling tanggihan ang kapangyarihan ng mahiwagang bato?
Darna flies high once more—join her exciting adventures and Narda's captivating story of love and sacrifice gabi-gabi on GMA Telebabad.
Cast of Characters
Narda Archangel / Darna
as played by Marian Rivera
Si Narda ay isang ulilang lumaki sa bahay-ampunan. Lingid sa kanyang kaalaman, siya pala ang napiling tagapagmana ng isang makapangyarihang bato na magbibigay sa kanya ng kapangyarihan para maging si Darna!
Eduardo Morgan
as played by Mark Anthony Fernandez
Si Eduardo ang batang unang naging kaibigan ni Narda sa ampunan. Sa kanyang pagkakaampon, mangangako siya kay Narda na babalikan niya ito—and he does. Pero siya ang magiging dahilan kung bakit masisira ang pagkakaibigan nina Narda at Valentina.
Padre Mateo
as played by Eddie Garcia
Si Padre Mateo ang kura-parokong may madilim na nakaraan.
Perfecta
as played by Celia Rodriguez
Si Perfecta ay ang matandang dalaga na nagpapatakbo ng bahay ampunan. Strict man at kinatatakutan, siya pa rin ang kikilalaning pangalawang ina ni Narda.
Loleng
as played by Caridad Sanchez
Si Loleng ay ang matalik na kaibigan ni Perfecta, at siya rin ang tumutulong dito para patakbuhin ang bahay ampunan.
Carding
as played by Robert Villar
Si Carding ay ang batang, sa pagpasok pa lamang sa ampunan, ay agarang makasusundo si Narda. Siya lang ang makaaalam ng sikretong pagkatao ni Darna, at siya rin ang magiging sidekick nito.
Valentina
as played by Iwa Moto
Si Valentina ay isang outcast; lumaking uhaw sa pagmamahal, lilinlangin niya ang mga kababata niyang sina Narda at Eduardo para maging kaibigan niya.
Babaeng Lawin
as played by Ehra Madrigal
Ang Babaeng Lawin ay may kakayahang utusan ang mga ibon, at nagtataglay ng nakabibinging huni.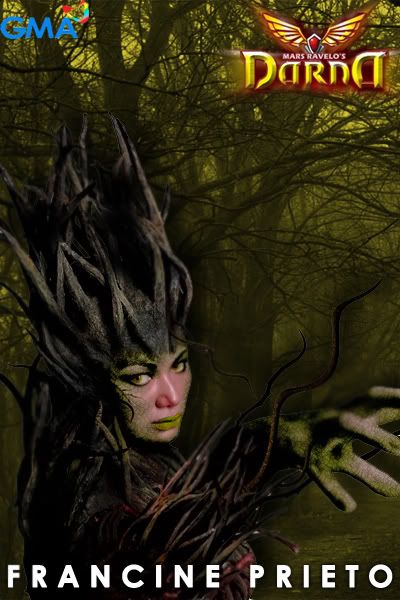 Babaeng Tuod
as played by Francine Prieto
Ang Babaeng Tuod ay isang nilalang na kayang utusan ang mga puno at halaman para magdulot ng kamatayan.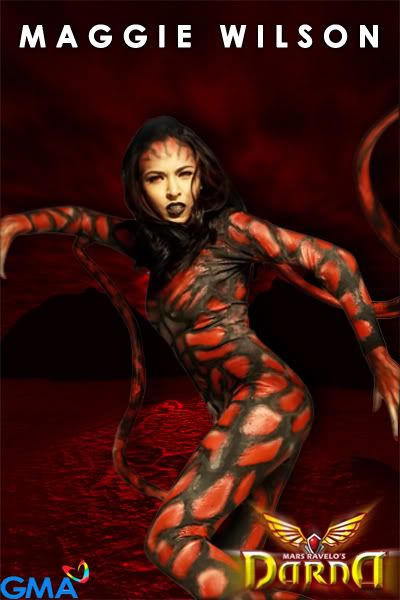 Babaeng Linta
as played by Maggie Wilson
Ang Babaeng Linta ay isang babaeng nagtataglay na gayahin ang itsura ng sinumang hawakan niya.
Babaeng Impakta
ROMA as played by Nadine Samonte and her twin IMPAKTA or "IMPY" as played by Mura.
Ang Babaeng Impakta ay nagtataglay ng mala-anghel na mukha, pero may itinatagong ubod ng pangit na halimaw sa kanyang likuran—ang kanyang kambal.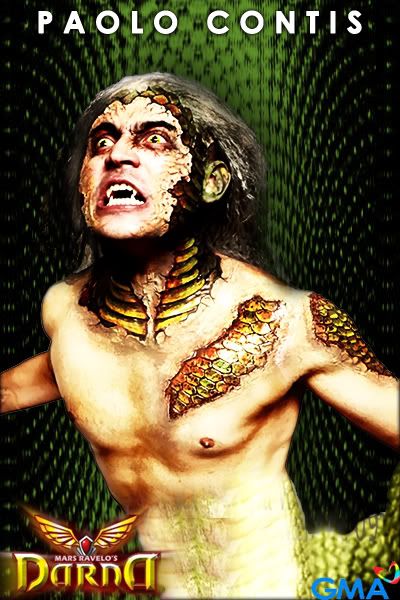 Kobra
as played by Paolo Contis
Si Kobra ay kalahating tao at kalahating ahas; ganid sa kapangyarihan, papaikutin niya ang lahat makuha lang ang gusto niya.
SERPINA, PRINCESSA NG MGA AHAS
as played by Katrina Halili
Si Serpina ay anak ni Kobra at ni Roma, Ang Babaing Impakta. Hangad niyang tuparin ang pangako sa kanyang Ama na makipagsanib puwersa sa kapatiud niayng si Valentina upang paramihin ang lipi ng mga taong Ahas.
HELGA, ANG BABAENG DEMONYITA
as played by Jackie Rice
Si Helga ay isang mortal na nasaniban ng malakas na Demonyo na may
kapangyarihang apoy.
DEBORAH, ANG BABAENG MANANANGGAL
as played by Rochelle Pangilinan
Si Deborah ay isang Manananggal na nagpapanggap na doktor upang mapalapit
sa mga buntis at nang sa ganoong paraan ay mas madaling makabiktima.
Dr. Morgan
as played by Ricky Davao
Si Dr. Morgan ay isang scientist na galing sa angkan ng mga dalubhasa. Obsessed sa paglikha ng pinakamakapangyarihang nilalang, wala siyang ibang hahangarin kundi ang mabihag at gawing specimen si Darna.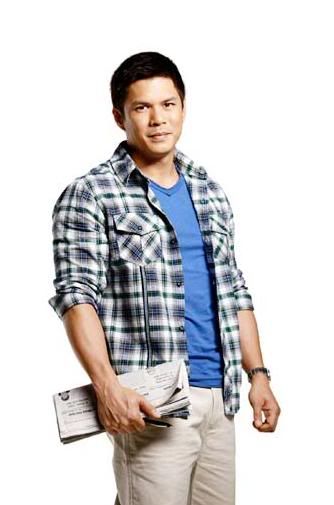 Crisanto
as played by Raymart Santiago
Si Crisanto ay ang magiging kapatid ni Eduardo; editor sa isang pahayagan, personal niyang iimbestigahan ang tunay na katauhan ni Darna.
Consuelo
as played by Janice de Belen
Si Consuelo ang babaeng gagawin ang lahat, makuha lang ang inaasam-asam na anak. Siya ang ina ni Valentina.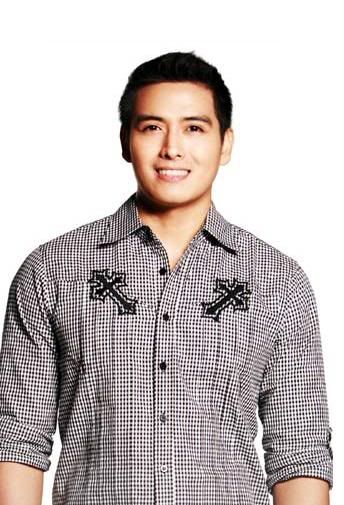 Gabriel Ramirez
as played by Alfred Vargas
Si Gabriel ang reporter na mapapalapit kay Narda, habang hinahabol nito si Darna.
Francesca Gandanghari
as played by Rufa Mae Quinto
Si Francesca ay ang kalog na secretary ni Crisanto.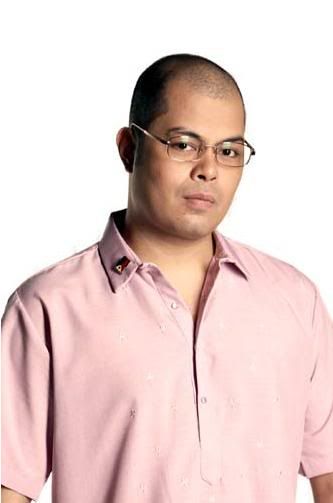 Alfonso
as played by Ian de Leon
Si Alfonso ay isang pulis na magiging katuwang ni Darna sa pagsupil sa masasamang elemento ng mundo.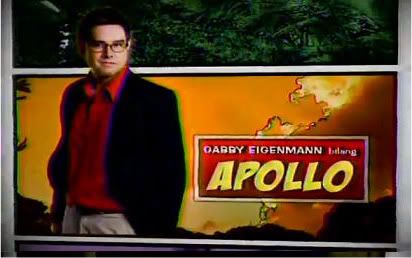 Apollo
as played by Gabby Eigenmann
Si Apollo ang kanang-kamay ni Dr. Morgan; iniidolo niya ang amo niyang scientist at ituturing niya itong mentor.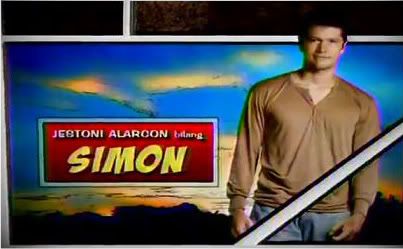 Simon
as played by Jestoni Alarcon
Si Simon ang ama ni Narda; walang ibang itinitibok ang puso niya kundi ang kanyang asawa, kaya naman labis na lang ang magiging pag-alala niya sa pagkawala nito.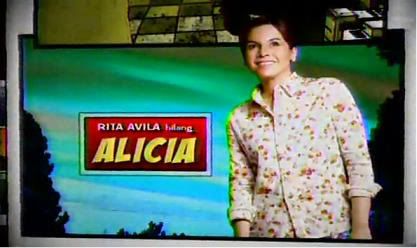 Alicia
as played by Rita Avila
Si Alicia ang ina ni Narda; dahil sa busilak niyang kalooban, siya ay pagkakalooban ng isang blessing: isang bata na itatakdang susunod na tagapagmana ng bato.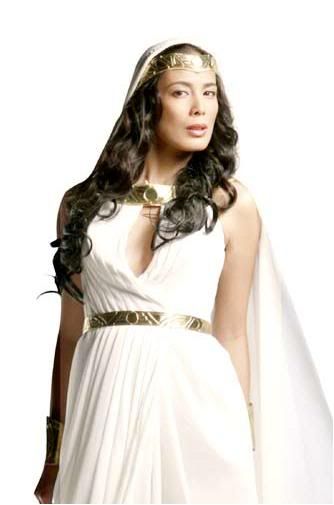 GABAY /Guardian of the stone (Tagapangalaga ng Bato)
as played by Angel Aquino
Ang GABAY na Tagapangalaga ng Bato ay isang spiritual guide para sa bagong Darna; magsisilbing gabay sa kanyang mga pakikipagsapalaran. The Guardian of the white stone was once a mortal named Narda in the 1940's who discovered the magic stone one day as she played hide and seek with her friends. She found that when she speaks the name inscribed on the stone "DARNA" she becomes the host of the stone's power and is transformed into the superhuman warrior from the Planet Marte named DARNA. For years she became humanity's champion as the Original Darna. But since she is just a mortal, she eventually passed away in her old age and became the magic white stone's keeper. It became her responsibility to find a new mortal woman worthy of the stone's power to become the new DARNA. She found a kind mortal named Alicia and gave the stone to her so that she could pass it on to her daughter who is destined to be the new Darna. A daughter who would be named after the new name inscribed on the magic stone- Narda.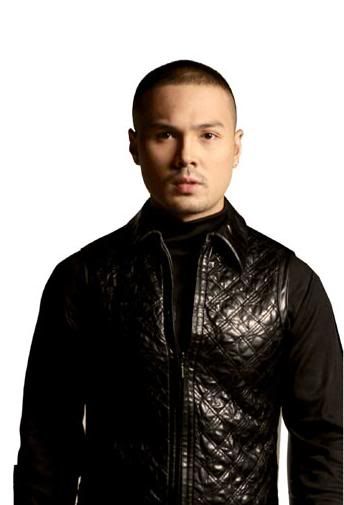 Shiro
as played by Polo Ravales
Si Shiro ang leader ng isang sindikato na manggugulo sa buhay ni Narda at Darna.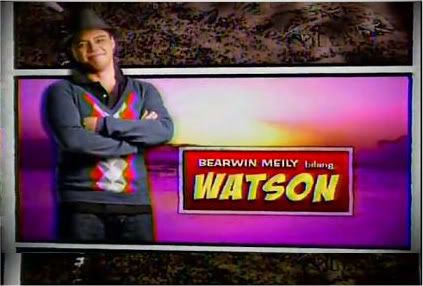 Watson
as played by Bearwin Meily
Si Watson ang matatakutin, pero loyal, na alalay ni Eduardo.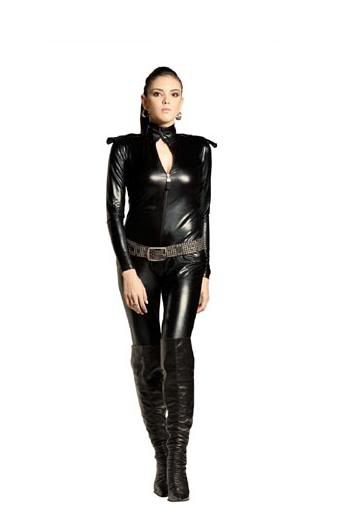 Liberty
as played by Krissa Mae Arrieta
Si Liberty ay ang lady-boss ng isang sindikato na manggugulo sa buhay ni Narda at Darna.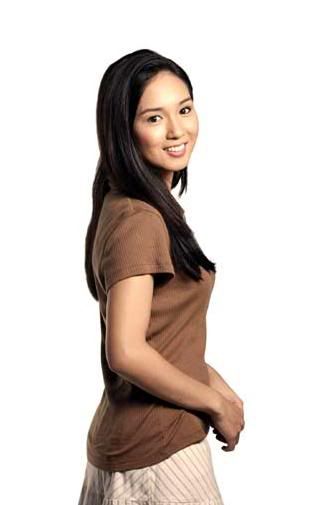 Aleli
as played by Roxanne Barcelo
Si Aleli ay isa sa mga kasama ni Narda sa ampunan; tapat at mapagmahal, siya ang maituturing na best friend ni Narda.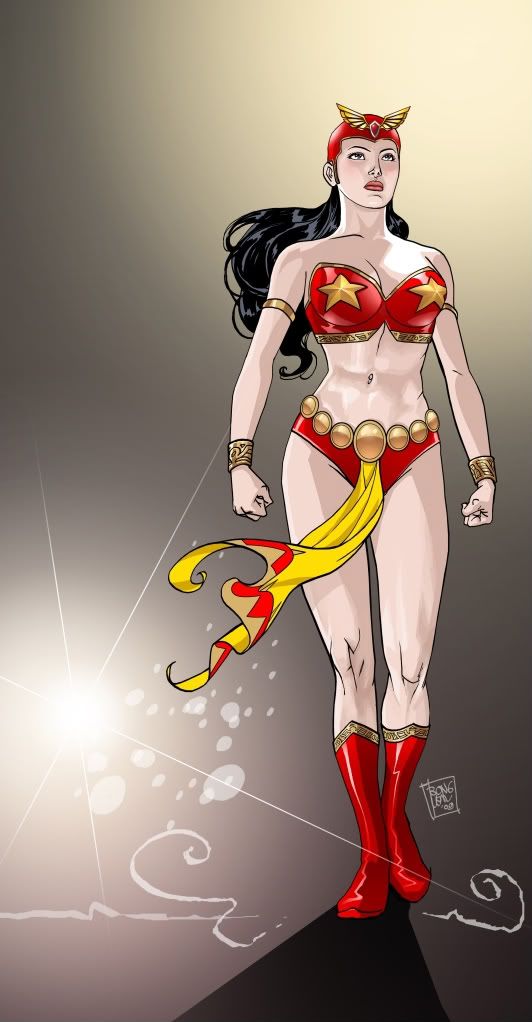 The new 2009 DARNA costume design artwork by
Bong Leal
and worn by Marian Rivera.
Marian Rivera's DARNA costume built by Fashion Designer Pepsi Herrera based on the
style guide costume design created by Artist BONG LEAL.
CREDITS: Mars Ravelo's DARNA is copyright© Mars Ravelo Komiks Characters, Inc. All Rights Reserved. All other contents retains copyrights of the original owners.
DARNA 2009 TV Series Starring Marian Rivera and other cast members photos are courtesy of GMA Network, Inc.
All other contents retain copyright of their respective owners.
Posted by

raffya
at 1:44 PM
No comments: